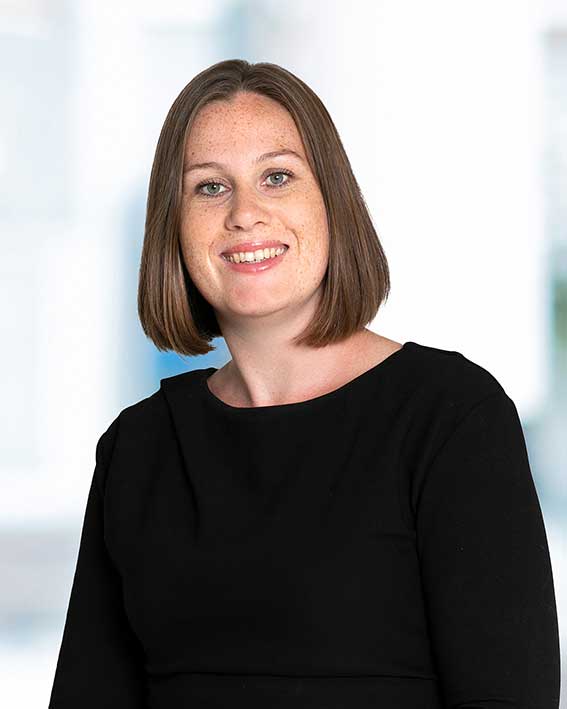 Pernille Brusdal
Senior Lawyer
Oslo
Pernille Brudal has over seven years' experience as an associate at Kvale. She primarily advises on restructuring and insolvency, employment law and pensions.
Pernille specialises in corporate and group restructurings, advising both creditors and debtors on issues related to financial agreements, provision of security and legal charges in particular. She also deals with insolvency matters and has administered a number of estates in bankruptcy.
Further, Pernille has extensive employment-law experience from regularly advising on collective and individual employment matters. She advises both employers and employees, and is often engaged to manage downsizing processes. Pernille advises on all phases and aspects of employment relationships, from signature of an employment contract to amendment of work responsibilities, working hours, sick leave follow-up, whistleblowing and bonus schemes, as well as negotiation of severance packages, assessment of grounds for dismissal and workforce reductions.
Pernille's broad combination of specialisms enables her to provide expert assistance to undertakings needing to make significant financial, structural and workforce changes.
Pernille is a regular speaker on financial and employment-related topics. She has also authored a number of articles in the employment field in recent years, including on employee dismissal and social dumping. She received her practising certificate in 2014.
Publications
Oppsigelser på 1-2-3, Hegnar Media 2015, medforfatter sammen med kollega og advokat Nicolay Skarning.