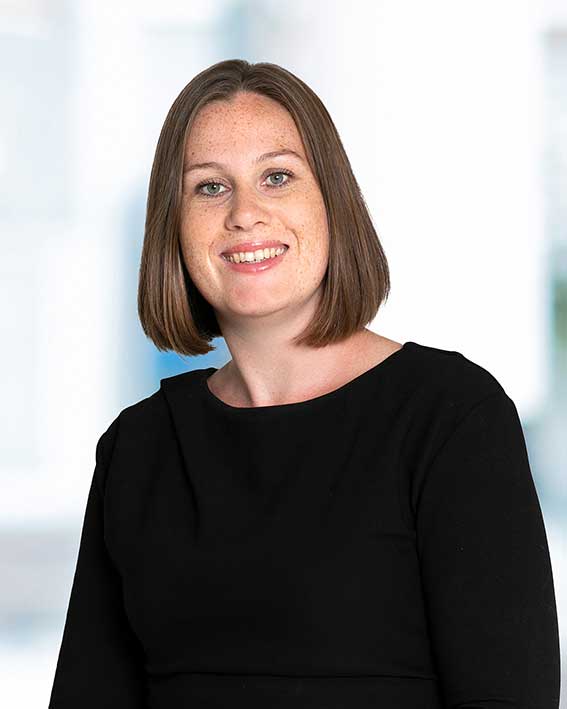 Pernille Brusdal
Senior Lawyer
Oslo
Pernille has over ten years of experience as a lawyer and associate lawyer in Kvale. Her main area of work is labor law. She also has extensive experience with insolvency, bankruptcy proceedings and restructuring.
Pernilles works regularly with both collective and individual labor law, and is often used as a project manager in major projects related to, for example, complicated investigations and major downsizing and restructuring processes, as well as investigations related to notification cases regarding i.e. work environment, harassment etc.
Pernille assists on both employers and employees, and assists in all phases of employment, from entering into employment agreements, changing work tasks, questions about working hours, follow-up in case of sick leave, bonus schemes, etc., to assistance with regard to termination and negotiating of severance packages. She has experience with restructuring and relocation processes in the public sector, and good knowledge of the State Employee Act (and the former Civil Service Act).
Pernille's background in insolvency and restructuring, in combination with labor law, means that she has special competence to assist companies that need to make major changes both structurally, financially and in terms of staffing.
Pernille gives regular lectures, and is a co-author of several articles and books together with colleague Nicolay Skarning.
Pernille received a lawyer's license in 2014.
Publications
Oppsigelse ved mangelfull arbeidsytelse eller illojalitet
Nicolay Skarning and Pernille Brusdal, Jusstorget
Fra permitteringer til nedbemanninger
Nicolay Skarning and Pernille Brusdal, Jusstorget
Oppsigelser skritt for skritt
Nicolay Skarning, Pernille Brusdal and Catriona Elisabeth McIntyre, Hegnar Media
Oppsigelser på 1-2-3
Nicolay Skarning and Pernille Brusdal, Hegnar Media