Partner Gry Bratvold og associate Tobias Kilde has written the Norwegian chapter in Lexology GTDT: Market Intelligence – Anti-Corruption 2022. The publication includes a collection of articles from 13 countries.
The article deals with Norwegian corruption legislation and its enforcement, as well as trends and developments in the field. Lexology Market Intelligence is a series of interviews that will give the reader insight into different legal fields and their development, in different jurisdictions around the world.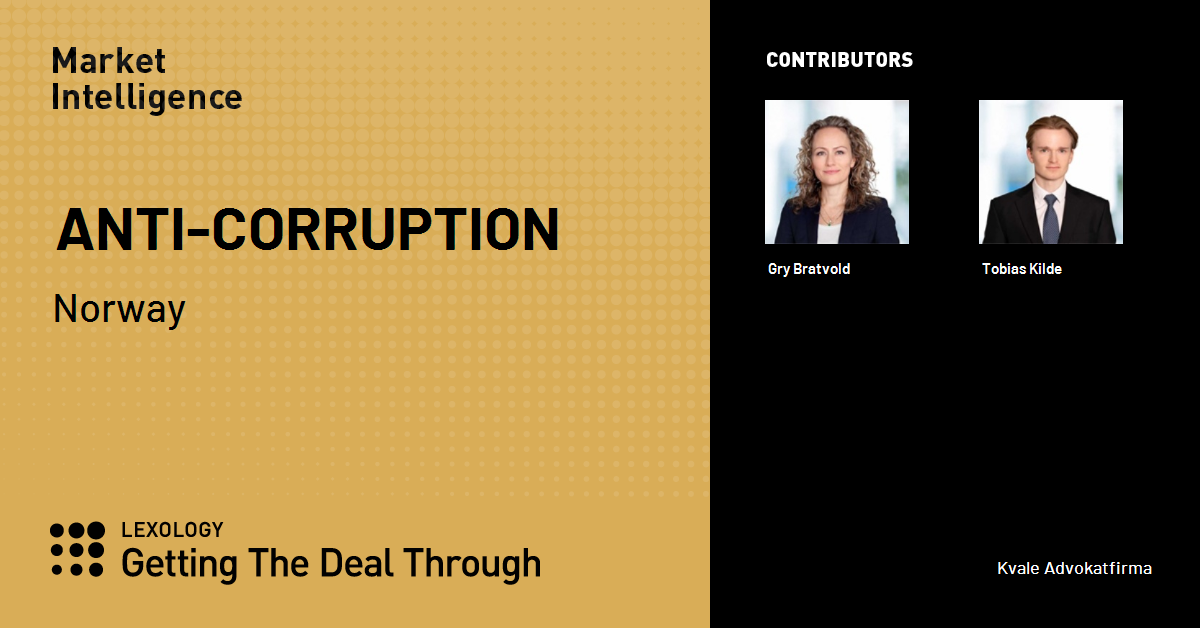 The article can be read via PDF below.
Published with permission from Law Business Research Ltd.
--
Lexology GTDT: Market Intelligence provides a unique perspective on evolving legal and regulatory landscapes in major jurisdictions around the world. Through engaging, easily comparable interviews, the series provides the legal profession's thought leaders with a platform for sharing their views on current market conditions and developments in the law.