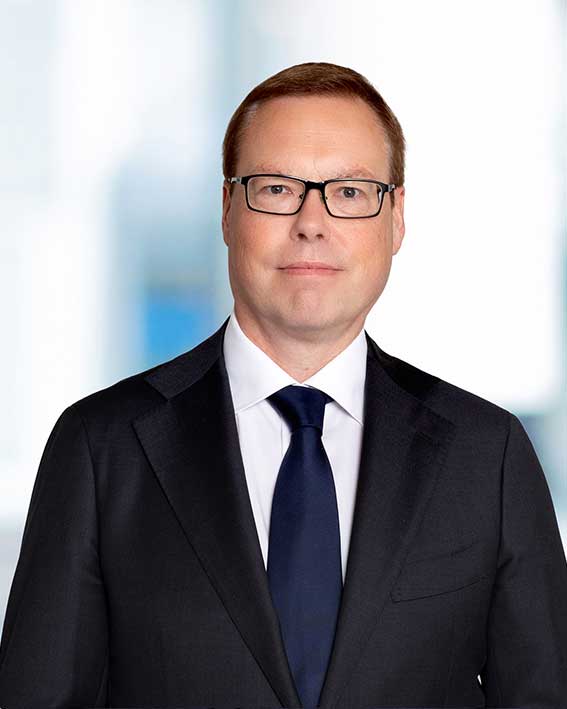 Yngve Bustnesli
Partner
Oslo
Yngve Bustnesli started as a partner in the oil and gas department in 2009. He has in-depth knowledge of the oil and gas industry, and is recognized as one of the leading Norwegian practitioners within petroleum law, joint operating agreements, projects (including fabrication contracts), license transactions, due diligences, offshore contracts (e.g. seismic contracts, drilling contracts, rig hire agreements, tie-in agreements, unitisation agreements), gas sales contracts, decommissioning of offshore installations and health, safety, environment issues
Bustnesli has been the lawyer in charge at several complex projects and transactions related to the Norwegian continental shelf (NCS), and sources say he scores high by both having an extensive experience with the regulatory framework and the various contracts used in the petroleum industry.
Bustnesli has solid knowledge of the regulatory framework applicable to offshore wind projects in Norway, and has been advising on issues related to the Offshore Energy Act, safety requirements and environmental law. In line with what is the case for offshore wind, the new regulatory framework for award of licenses for exploration and exploitation of mineral resources located in the seabed is inspired by the legal framework for petroleum activities. He has previously worked at the Ministry of Petroleum and Energy, and was part of the core team drafting the Petroleum Act with appurtenant regulations.
He is the co-author of leading Norwegian textbooks in petroleum law, including the book Oil and Gas Activities in Norway – Regulatory and Contractual Framework (published in 2021), and has also written various petroleum law articles in international publications.
Yngve Bustnesli has an in-depth understanding of industry and regulatory frameworks. First-class adviser. To the point and very good at communicating.
Publications
Medredaktør og medforfatter av boken Oil and Gas Activities in Norway – Regulatory and Contractual Framework, Gyldendal
Lexology Getting the deal Through – Gas Regulation
Lexology Getting the deal Through – Oil Regulation
Lexology Getting the deal Through – Gas Regulation
The Oil and Gas Law Review
Getting the deal Through - Oil Regulation
Getting the deal Through - Gas Regulation
The Oil and Gas Law Review
Getting the Deal Through - Gas Regulation
Getting the Deal Through – Oil Regulation
The Oil and Gas Law Review
Getting the Deal Through – Oil Regulation
Getting the Deal Through - Gas Regulation
The Oil and Gas Law Review
Getting the Deal Through - Oil Regulation
Getting the Deal Through - Gas Regulation
The Oil and Gas Law Review
Getting the Deal Through – Oil Regulation
Getting the Deal Through – Gas Regulation
The Oil and Gas Law Review
Getting the Deal Through – Oil Regulation
The Oil and Gas Law Review
Getting the Deal Through – Gas Regulation
Getting the Deal Through – Oil Regulation
Petroleumsregelverket, 2 bind, Universitetsforlaget
The Oil and Gas Law Review
Petroleumsloven (900 sider), Universitetsforlaget
Diverse artikler om vindkraft i tidsskriftene Energi og Europower