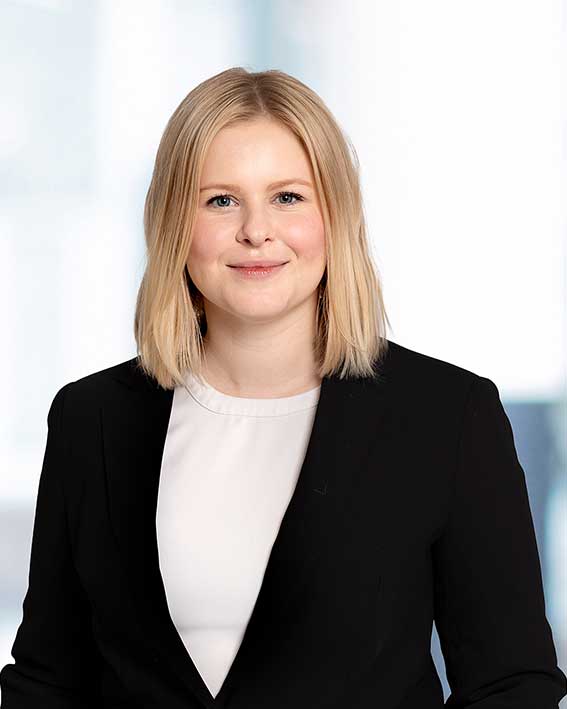 Marte Roen
Senior Lawyer
Oslo
Marte Roen works in Kvale's oil, gas and shipping department. She primarily advises clients in contract negotiations and dispute resolution in shipping, offshore and renewable.
Marte has particular experience advising clients connection with negotiation, conclusion and advising on ongoing projects, including shipbuilding contracts, fabrication contracts, sales contracts and other commercial agreements.
She also has litigation experience in both ordinary courts and arbitration.
Marte is a member of the JUS professional committee for shipping and offshore and has previously been a board member and chair of Young CMI - Norway. She holds an Executive MBA in shipping and logistics (the "Blue MBA") from Copenhagen Business School.
Publications
Co-author of a chapter in the legal textbook "Oil and Gas Activities in Norway – Regulatory and Contracutal Framework"
Gyldendal
Chambers Global Practice Guide: Insurance & Reinsurance