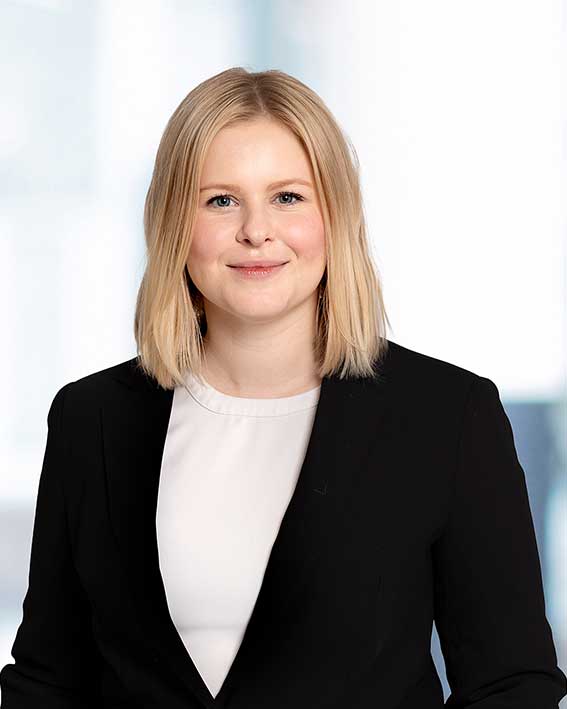 Marte Roen
Senior Lawyer
Oslo
Marte Roen works in Kvale's ocean and energy department, where she primarily advises clients in contract negotiations in the shipping, offshore and renewable energy segments. Marte has more than ten years of experience as an advisor, focusing on shipbuilding, fabrication, and sales contracts.
She has assisted on various international offshore projects, including oil and wind projects. Marte has also assisted on a wide range of shipbuilding contracts in Norway and internationally. Her experience includes tenders, contract negotiations, advising on ongoing projects and operational matters. Further, Marte has considerable experience with dispute resolution, with experience both from ordinary courts and arbitration proceedings.
Marte has extensive experience within marine insurance, having worked for the Norwegian marine insurer, Gard. She has also been a legal counsel (secondment) for a leading service company within the oil, gas and renewable sectors, as well as a legal counsel for the leading marine equipment supplier Wärtsilä.
She has extensive experience working with the Norwegian Transparency Act and OECD Guidelines for Multinational Enterprises and is a leading part of Kvale's ESG team. Marte advises a wide range of clients within various business segments on implementing due diligence processes. She frequently gives presentations to and leads workshops for clients on the topic.
Marte is a member of the JUS professional committee for shipping and offshore and has previously been a board member and chair of Young CMI - Norway. She also holds an Executive MBA in shipping and logistics (the "Blue MBA") from Copenhagen Business School.
Publications
Updated Guidelines on ESG Reporting in the Shipping and Offshore Industries – Mondaq/January 2022 (with Gry Bratvold)
: Lexology GTDT: Market Intelligence – Shipping
The Legal 500 Country Comparative Guides, Norway's chapter on Environment (with Yngve Bustnesli, Anne Kaurin and Gry Bratvold)
Co-author of a chapter in the legal textbook "Oil and Gas Activities in Norway – Regulatory and Contractual Framework", Gyldendal
Chambers Global Practice Guide: Insurance & Reinsurance, 2021
Lexology GTDT: Market Intelligence – Shipping