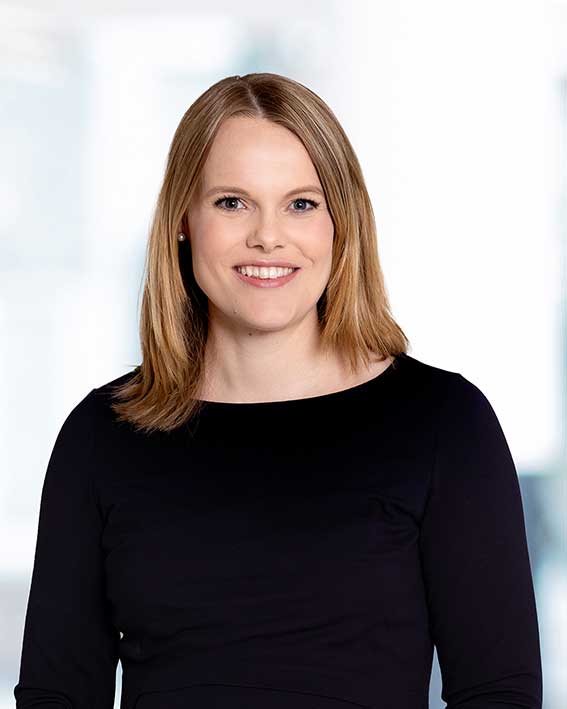 Mari Verling
Senior Lawyer
Oslo
Mari Verling is specialized in employment law and regularly assists both Norwegian and foreign clients in a wide range of employment matters. Such matters include i.a. reorganizations/ downsizings, notifications regarding censurable conditions in the undertaking, temporary employment, hiring, transfer of undertakings, staff conflicts, dismissals, issues related to working hours, discrimination matters and pension. Mari has experience with cases under both the Working Environment Act, the Ship Labour Act and the Government Employees Act. Mari also regularly assist in legal disputes before the courts related to both individual and collective employment law.
Mari is a hands-on lawyer, that is focused on finding practical solutions to clients' problems that work well both in the short term and the long term. Mari is aware that companies often need to resolve employment matters in an efficient and discreet manner, and is therefore accessible and flexible. She focuses on assisting swiftly when needed, while at the same time never compromising on quality.
Further, Mari is mindful that employers often need flexibility, for example to change employees' work tasks, position, workplace, remuneration, etc. Mari is very well acquainted with the limits of the employer's management prerogative, with a view to ensuring that this can be utilized to the maximum within applicable regulations, when needed.
Mari has also guided a number of clients through challenging employment law issues related to the COVID-19 pandemic. Her experience with temporary downsizings resulted in her first published book on the subject, together with partner Nicolay Skarning.
Mari further has extensive international experience. After completing an LL.M with a specialization in international contract law at Bond University in Australia, she was a an intern at the United Nations Commission on International Trade Law (UNCITRAL) in Vienna. Later, she spent one year as a trainee in the European Free Trade Association (EFTA) in Brussels. These experiences have given her a valuable international perspective and insight into issues related to EU/EEA law. Mari has also completed a course in Legal Writing at Harvard Summer School in Boston (2011).
Mari regularly gives lectures on labor law topics. In addition to in-house lectures/seminars for clients, she has given the following lectures in recent years:
"Transfer of undertakings - the parties' rights and obligations" (webinars on 3 March and 14 April 2021)
"From redundancy to termination" (webinar on 10 November 2020)
"Layoffs during the Corona Pandemic" (webinar on 17 June, 2020)
"When the company wants to enter into, avoid or terminate a collective agreement - what does the law and case law say?" (seminar on 29 May 2019)
"Dismissal due to high or frequent sick leave – recent case law" (seminar on 30 January, 6 February and 14 February 2019)
"The safety representative's role and mandate - and can the safety representative be dismissed?" (seminar on 25 October 2018)
"When can the company dismiss a difficult employee?" (seminar in 5 June 2018)
"After Metoo: Notification, fact-finding, termination / dismissal" (seminar on 3 May 2018)
"Notification and dismissal due to reprehensible behaviour at the workplace" (seminar on 31 January 2018)